.: Darwin - Albany Sept 2009
Day 41 - Pine Creek to Darwin - 237 km Total: 12355 km
Well....our last day, can't believe it has gone so quick and now it is all over.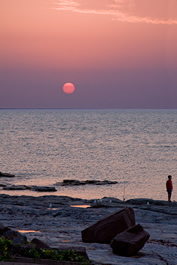 We started the big clean of the our rig and of course we did the sunset.
Now that it is all over, time for a bit of reflection:
The stats: Total Kilometres traveled 12355 km, 1825 litres of Diesel used at an average cost of 1.52 per litre giving an average cost of 22 cents per kilometre or an average of 14.77 per 100 km.
Highlight: So many but probably the Whale watching cruise in Albany, although capturing my first Owl shot in Kununurra and our visit to Mad fish winery rate pretty high. For Josie revisiting some of the spots she lived in was pretty special, Ballidu, Wongan Hills and the show at Quairading were high on her list.
Low light: Sitting on the side of the road with not enough diesel to get to Newman, the crap weather in Albany was up there as well and of course, not enough time.
Best Caravan Park: Cove Caravan Park in Point Samson, a new park that has really thought about the needs of its customers, nice spot near the beach.
Worst Caravan Park: Cue and this was mainly because the amenities were very ordindinary, but they were in the process of building a new amenities block.
This was a great trip that is our first of many to come. Our only regret is that we didn't have the opportunity to spent more time at a lot of the spots we stopped at along the way.
Day 40 - Victoria River to Pine Creek - 331km Total: 12018 km
Got up early to try and capture the sunrise on the fantastic red escarpment that surrounds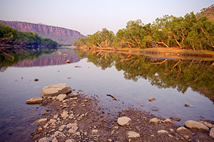 Victoria River. I had limited success as the the smoke was still hanging pretty thick in the air. Managed to get a few birds early, Osprey, Wedge-tail Eagle and a Bustard but missed on the Purple-crowned Fairy-wren.
Today's sector did not get off to a very good start as the milk we had bought was off......no coffee!!! not good. We had coffee and tea at the roadhouse but it wasn't the same. Into Katherine around lunchtime and trying to park our rig anywhere near Woolies was a mission. We got what we needed and headed to Pine Creek.
Well, this is our last night on the road....
Day 39 - Kununurra to Victoria River - 338 km Total: 11687 km
A slow start but not an issue as we didn't need to travel far. Not far from Kununurra is the NT border and I must say, it was a "bitter sweet" feeling, good to be home but our journey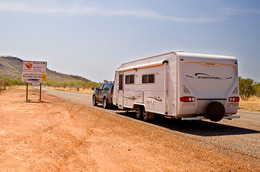 is coming to an end.
There was huge amounts of smoke that seamed to hang in the air and got thicker as we approached Timber Creek, not to mention hitting 41 Deg. Such a huge contrast to what we experienced in Albany, only a couple of weeks ago.
Coming across the border meant that we lost an hour and a half, so today was a little shorter. Once we set up it was still very hot and Josie and Malibu decided to stay in the cool whilst I went out to photograph the endangered Purple Crown Fairy Wren, which is only found in this area, all with no luck.
We ended up down at the the Old Victoria River Crossing for the usual beer and sunset deal.
Day 38 - Kununurra - 277 km Total: 11349 km
We decided to do a quick trip through to Wyndham, around a 100km away. On the way, we came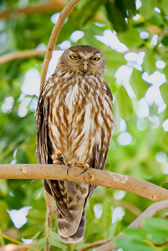 across 7 Brolga's just off the road, feeding. Tried to get close enough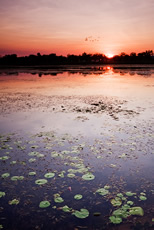 for a photo but not much luck. We moved on the Margul Billabong in Parry Lagoon Nature Park. A rough road in through some pretty parched land to Margul where there were a heap of birds concentrated. Among them were the most Brolga's I have seen in one spot, there must have 30 odd. Got some great shots them and others.
In Wyndham, we went up Five Rivers lookout, where, as the name suggests, we could see 5 major rivers, the Ord, King, Durack, Pentacost and the Forrest. It was a little hazy, but still a great view.
Back to Kununurra and for my last couple of sales calls. After that, at the park I managed to get my first ever shot of an Owl (a Barking Owl). Had seen him and heard his "Woof woof" last night but it was fantastic to get a daylight shot.
This time we watched the sunset from the Caravan Park over the lake and it was fairly specky.
Day 37 - Leychesters Rest to Kununurra - 468 km Total: 11072 km
A lot easier run today and a lot less roadworks as they had completed a lot of sections since on the

way down. Got into Kununurra around lunchtime and booked into Lakeside Caravan Park, right on the waters edge of Lake Kununurra. Really nice park with a lot of birds, bonus.
We had time to shoot down to Lake Argyle, a great spot and really amazing that there is so much water in amongst such an arid countryside. The deep blue water of the lake contrasts nicely with the red rock in the surrounding cliffs.
We finished off the day with a beer, watching the sun go down at Ivanhoe Crossing.
Day 36 - Derby to Leychesters Rest - 644 km Total: 10604 km
Well today we clocked up the 10,000 km since leaving Darwin and all is still going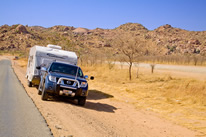 fine. It was a fairly long day with the main objective being, to by pass Halls Creek. On the way to Leychesters Rest (a roadside stop), we picked up some firewood as these stops have usually had every piece of firewood cleaned out from the area.
We got another great fire going and it was very pleasant sitting out, under the stars beside it. You forget how many stars there are while you are in the city.
Day 35 - Broome to Derby - 243 km Total: 9960 km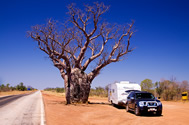 With all work finished in Broome, we headed to Derby. Got my calls done there and caught up with some family before having our first resturant dinner of the trip, courtesy of a bird photographer friend of mine. A very nice chinese meal it was as well.
Derby was also very hot but cooled quite quickly as the sunset approached and became quite pleasant.
Days Thirty Three and Four - Broome - 207 km Total 9727 km
A couple of more days of work and jeez, it is getting bloody hot. Had a 39 Deg and
a couple of 38 Deg days but, it is a great relief when the afternoon sea breeze kicks in.
We have enjoyed most evenings down on Cable Beach that is a beautiful, albiet a busy place with a lot of four wheels drive and a heap of people with cameras.
Broome is a great place to visit.
Days Thirty One and Two - Broome - 68 km Total: 9520 km
Well, back at work for these and the next few days, bugger.... We couldn't leave at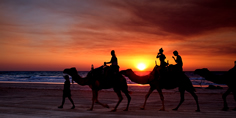 the moment if we wanted to, the road out of Broome has been blocked by a huge bushfire. Nothing in or out.
We have managed to head down to Cable Beach each evening for the world famous sunset, beer in hand, of course.
It is warming up, expected to hit 39 deg, tomorrow...such a contrast to Albany.
Day Thirty - Broome - 97 km Total: 9458 km
Hard to believe we have done thirty days already. Had a fairly slow day, Jos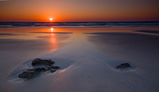 ie has now caught the flu from me, so we are both a bit ordinary. We watched a bit of Bathurst, did some shopping and had a bit of a drive around.
We had a bit of our usual time out, this time, sitting on Cable Beach watching the sun go down.
Day Twenty Nine - Pardoo to Broome - 504 km Total: 9361 km
Made our way to Broome and the attached photo shows the sort of country we headed through today. There is only one caravan park in Broome that will accept Dogs, so thats where we are, just off Cable Beach. Interestingly, the toilets are labeled Mango's (Men) and No Mango's (Women). I guess we are back in the tropics now.
Broome has changed a lot since I was last here, some 6 or 7 years ago. The worst part is that we can't fish off the wharf anymore, a real bummer.

Day Twenty Eight - Point Samson to Pardoo - 378 km Total: 8857 km
A fairly casu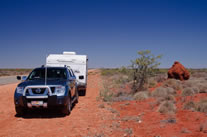 al day today heading the Port Hedland, some 200 km's. Another fairly flat run but with some interesting, typically Pilbara landscapes and a few river crossings that no or little water in them.
As we got closer the Port Hedland, we decided that we would push on to Pardoo to make tomorrows stretch a little less of a chore. We stocked up on groceries (and beer), did a detour around the waterfront and watched a couple of Iron Ore ships head out. There is an unbelievable amount of activity going on in Port Hedland and the whole North West, for that matter.
Then we headed to Pardoo, a roadhouse about 150 km's north of Port Hedland. For the first time in a while, we have had to turn on the A/C.
Day Twenty Seven - Robe River to Point Samson - 313 km Total: 8479 km
We got off to a better start today, although it took a bit to get the red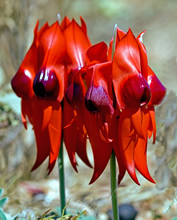 bulldust out of the van. It was a short run through to Dampier and the Burup Peninsula. It is unbelievable the amount industry and resource activity there is there. There a lot of little villages of donga's (mining/construction camps) dotted all over the place.
We picked up some supplies at Karratha and headed through to Point Samson. A beautiful little spot, nice beaches. The caravan park here is the best we have stayed at so far. It helps that it is fairly new but is set up really well. We have stayed in a few ordinary ones.
This area also has a fair bit of history with the nearby abandoned town of Cossack, dating back to the mid-late 1800's. Being a major port for the area but when the pearling industry moved north to Broome and at the turn of the the century and the harbour had started to silt up, it became a ghost town. It is slowly being restored to its former glory.
Day Twenty Six - Carnarvon to Robe River - 482 km Total: 8166 km
Well, today got off to an ordinary start, with this flu I have had, I woke up with the worst headache (yeah, I know, a head like this should ache) and we didn't get away as early as we would have liked. We had a fairly big day planned but neve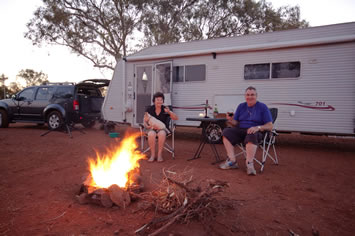 r mind there is always a plan B.
The temps have been warming up and last night was the first time we haven't used the heater or electric blanket and Malibu has ditched her jumper.
Heading out of Carnarvon, our first stop was a market garden stall to get some of the great produce grown there. It is quite a novelty having fresh produce as the what we get in Darwin is usually picked green and trucked 3000km to us and has no flavour. The Carnarvon stuff was great.
The journey towards Karratha was a lot more interesting than yesterdays, especially as we entered the Pilbara. We passed the Tropic of Capricorn and made it as far as Robe River. It is a free camp site beside the river...well a waterhole, but at least there is water. This is the first night we have been that is not in a caravan park and it is great. I am sitting beside a fire writing this, whilst having a Red. Life is tough in the Outback!!!
Day Twenty Five - Kalbarri to Carnarvon - 499 km Total: 7684 km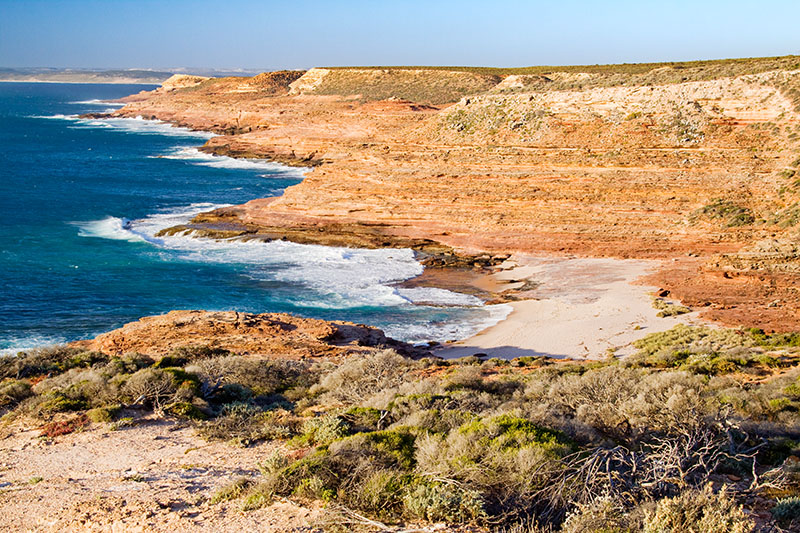 An early start saw us heading out throught a fine mist that made for some interesting landscapes but unfortunately no time to take advantage. The 400 odd km trip was very uneventful, flat, straight and very boring. Not even a town in that stretch, only 3 roadhouses.
Got to Carnarvon early enough to have a bit of a look around, an interesting spot that is fairly windy. Carnarvon sits at the mouth of the Cascoyne River that only flows after big wet seasons. The area around Carnarvon is very fertile area and produces a lot of Bananas, Mango's and many other crops.
Day Twenty Four - Eneabba to Kalbarri - 384 km Total: 7185 km
I had rush out a grab a few wildflower shots before we headed off. A fairly smooth run albeit, getting chucked around by the wind. Finding somewhere to park the the van near a shopping centre in Geraldton is a totally different story but we got there.
The are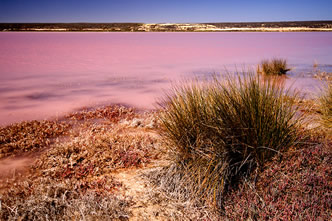 a around Geraldton is quite incredible for it's history, particularly in the early farming settlement as you see quite a number of ruins in paddocks and a lot of old machinery.
We headed out the coast road via Horrocks and Port Gregory, both nice little coastal villages. Port Gregory has a Pink Lake, that is quite spectacular and eerie at the same time. The pink colour is produced by a bacteria that they extract Beta Carotene from. It is grown in the salt of the Pink Lake known as Hutt Lagoon and is farmed as a Vitamin B supplement used in medicines, foods and pet foods.
We continued to Kalbarri and I got a bad feeling as we headed into town, there were a lot of people and every motel had a No Vacancy sign out the the front and yes, all the caravan parks were the same. Next town, 400km away, not good. Somebody put us onto a horse riding place that sometimes took caravans and we got in there, luckily.
Had Fish & Chips down by the river and watched one of the nicest sunsets since we have been away.
Day Twenty Three - Swan Valley to Eneabba - 374 km Total: 6801 km
We got up a bit of fog but it had cleared by the time we got underway. Detoured off the Brand highway, into Gingin and further up, into Cervantes. Unfortunately, we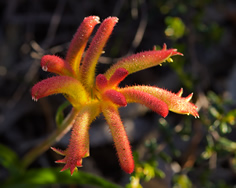 did not have the time to go into the Pinacles (maybe next trip). We continued up the coast road, through Jurien Bay, Green Head and Leeman and it is unbelieveable how many very expensive, flash houses are being built in these tiny coastal villages.
Heading back inland to Eneabba, we stopped there for fuel and I went into the local pub to refresh the beer supplies, to my surprise, the NRL Grand Final was on, there were 2 people in the pub and not one watching it. I guess Aussie Rules in WA.
We headed to Western Flora Park, which I had heard about on a Caravan forum. It is a park dedicated to wildflowers. Allan and Lorraine seem to know everything about wildflowers and do a walk every afternoon, explaining all about the flora. Very fascinating.
Day Twenty Two - Dunsborough to Swan Valley - 378 km Total: 6427 km
Got up this morning with the onset of swine flu...well it felt like it. To make the morning even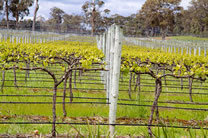 better, it had rained all night and the area around the van was like a quagmire.
After that, it was a beautiful day and as we headed north, some of the layers of clothing started coming off. We made our way around Perth to the Swan Valley. Another great winery area....ohh so many vineyards and so little time.
We managed to visit a Nougat factory, Jarrah Ridge Wines and two Breweries, by that time everything was closed.
Day Twenty One - Augusta to Dunsborough - 204 km Total: 6049 km
Well, today started with an early rise to capture the sunrise over Cape Leuwin. We t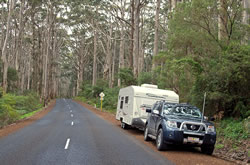 hen headed up the Caves Rd and this took us through some tall timber country and finally into the Margaret River winery area. We paid a visit to a couple of wineries, Mad Fish and Lenton Brae. Just wish I wasn't driving, but still bought a couple of bottles for later.
We called into a wool place and bought ourselves a pair of UUG boots each. They should help with the cold.
We made our way to Dunsborough, set up camp and then headed out to Cape Naturaliste. A beautiful spot but has been hit by bush fires which has destroyed a lot of bush around the lighthouse.
Day Twenty - Albany to Augusta - 402 km Total: 5845 km
Leaving Albany, we were hoping to be leaving the the rain behind us but unfortunately not. We headed through the tall timber country. The trees are huge and truly magnificent, Karri, Jarrah and Tingle among others. There are so many places to see and experience through this area, we could easily spend a month or so checking out everything the region has to offer.
Augusta is a beautiful spot with sheltered beaches and typical pure white sand with Azure blue waters, as found all around the southern WA coast.
Day Eighteen
Finally the weather came good although I believe it will be short lived, but it gave us time to do a Whale Watching cruise out on King George Sound. A fantastic day getting a heap of shots of Southern Right Whales. Really awesome getting up close with these magnificent creatures. They put on a great show for us.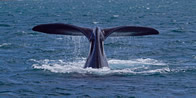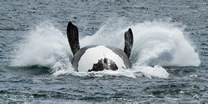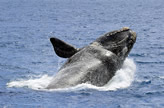 Day Ten plus
I am not going to bore you with a day by day commentary of our stay in Albany as most of each day is taken up with family matters.
Weather has been absolute crap until today, storms, hail and wind gusts up to 70kph and very cold. The winds knocked the caravan around a fair bit and at one stage I thought we were going to loose the awning. Malibu is wondering why we bought her to such a place.
Today (Tuesday 22nd) was a lot better, got to see the Southern Right Whales playing in the harbour, albeit at a fair distance.
Day Nine - Pingelly to Albany - 374km - Total: 4715km
We have arrived!!!! Left Pingelly this morning under a blanket of fog and had planned to go to Dryandra State Forest for some birding but the fog and then rain put paid to that. We have had rain on and off all day.
We stopped in Cranbrook where we started a Wildflower walk and ma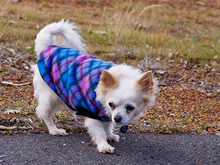 naged to shoot some orchids when the heavens opened up once again. That was a real pity as there were some beautiful flowers there.
We then hightailed it to Albany and it rained most of the way. Squally winds were really pushing the van around and a thunderstorm produced some nice CG's to welcome us into Albany. We are staying at Emu Point and the site we have has sea views and we are told that Whales have been playing just out the front most days. Looking forward to seeing that.
Day Eight - Ballidu to Pingelly - 380km - Total: 4341km
Talk about it getting cold, we had the heater on in the van for the first time. Trakky Daks are out and Josie bought Malibu a blanket today. Did I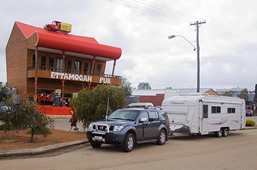 mention it was cold???
Took mostly back roads today as we had a slight detour, we heard on the radio that Quairading was having its show day, today. This is another place that Josie had spent some of her younger days. There is nothing like a stroll down memory lane.
Weather has begun closing in as well. We haven't had any rain as yet but have been through a bit of drizzle.
Day Seven - Cue to Ballidu - 456km - Total: 3961km
Well, the temps are now getting a lot cooler, making it a lot harder to get of of bed. Today saw us travelling into the Wildflower region but ironically, we have seen fewer wildflowers since passing the sign than before entering the "region". Still, they are a beautiful sight, in places, looking like there is snow on the ground and others are like rivers of gold or pink.
We arrived at Ballidu, a place that Josie spent some of her early years, to find the town is getting ready for it's centenary. The place is quite a buzz.
Day Six - Newman to Cue - 537km - Total: 3505km
Left Newman a little before 7am, this time we were headed down hill and fuel consumption was a bucket load better 14lt/100km compared to 17.9 yesterday.
Came across a small waterhole which had a bucket load of birds,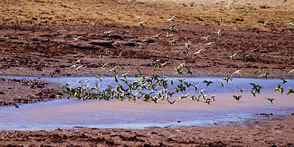 including Budgies and Cockatiels. It was magic to see, we also saw a heap of Wedge Tail Eagles along this stretch.
We also caught up with Doug and Dot. They were the ones that gave us the the fuel.
Arrived at Cue around 3.30. It is a place that looks like it come right out of a western movie. We went the the old Hospital ruins for sunset and I will probably head there again before sun up. It is a place with real character.
Day Five - Port Hedland to Newman - 494km - Total: 2968km
With a shorter day ahead, we left Hedland at 6.40am after a great night being nice and cool without A/C.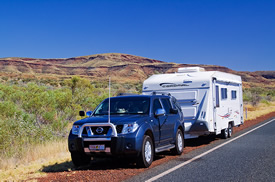 Having more big head winds and a steady climb to 1100 metres led us to our our first major issue of the trip. Around 100km short of Newman, we got the low fuel warning giving us around 36km of fuel left. Well, we pulled into a stop and jumped onto the UHF radio and after around 1/2 hour, a caravan stopped and kindly gave us a jerry can of diesel....a real lifesaver and we were very grateful. This was enough to get us into Newman.
Other than that hiccup, it was a pretty smooth run.
Day Four - Roebuck to Port Hedland - 625km - Total: 2474km
Set off from Roebuck at 6.00am. I was dirty that the Van park required a fifty dollar deposit for Malibu and then they didn't open until 6am. I would have liked to get away earlier.
Had head winds most of the way, which sucked a fair bit more juice. This part of the road cuts across the edge of the Great Sandy Desert and for the most part, pretty uninspiring.
First thing we did on reaching Hedland was to find a Car Wash and you wouldn't believe the amount of mud that came off the underside. After what we have been through, the temp here is great, 32 and 16 overnight.
Day Three - Halls Creek to Roebuck - 645km Total: 1849km
Pulled out of Halls Creek at 5.15am and glad to leave it behind. A great time of day and a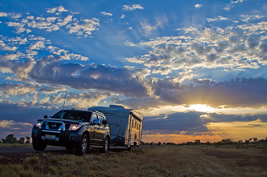 really interesting sunrise unfolded behind us. A great drive through some amasing Kimberley countryside.
The road south of of Cadjubut is flat, straight and boring with exception a few magnificent old Boab trees. Malibu was keen on keeping any cattle or Kangaroos in check. There was also a heap of roadworks which meant the Car and Van got plastered with mud which I reckon added a couple of hundred kilos.
Another long hot day, reaching 39 Deg and we had had enough by the time we arrived at Roebuck around 2.30pm
Day Two - Timber Creek to Halls Creek - 598km Total: 1214km
Got away at 7.45 and had a good run through to the border through some great country, where they searched the van and car and, of course, found nothing. From there to Kununurra, the road is a real shocker, quite a bit of stuff got dislodged in the van.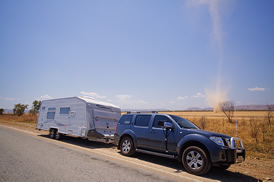 Another very hot day with the temp hitting 40 deg (thank God for A/C). We came across a bare dirt paddock, north of the Dunham River on the Gt Northern Hwy, which had several Willy Willys and some quite large. An interesting encounter.
Progress was slowly somewhat by many road works sites all the way through to Halls Creek and being pulled up by the Highway Patrol.
Now, Halls Creek, what a place it is. I will not complain about Tenant Creek again. Probably the kindest thing I can say is that I am hoping that we leave before sun up.
Day One - Darwin to Timber Creek - 616km Total: 616km
Well, yes, it finally got underway. We left home at 6.45 and had a fairly smooth run all the way through to Timber Creek. No issues reared their heads (thank goodness).
There had been some small signs of it having rained through to Pine Creek but, once past there, it was a dry as a dead dingo's donga. Arriving in Timber Creek, it was 40 Degrees and not a breath of wind...bloody hot.
Went for a drive to some local lookouts that give great views over the valley from the escarpment. Maintained our ritual of a beer at sunset, a nice spot but ordinary sunset.